2019
7th January, 2019
Very happy to say Erudite won the Best Australian Cattle Dog Breeder in Australia award, thanks to the Dogzonline pointscore. A HUGE thankyou to my friends who helped make this happen by giving these talented dogs a chance to shine. Really looking forward to this year as the youngsters from last year mature enough to start competing. We have CJ, Esme and Kelly all up in the Intermediate class for A course herding, Skye to begin in Started and to go further in Rally, Bandit to begin his career, Meg to continue with showing and rally, Mako to get serious with his training, and maybe even Lexie to go to Sydney Royal. Jake is having a ball with scent detection work and Pyro is maturing in his work.
All very exciting for 2019. Plus we have the dogs out in working homes with Fergie maturing, Nettie to get a foundation and quite a few more that are getting great reports.
Once again, thankyou to all the wonderful homes!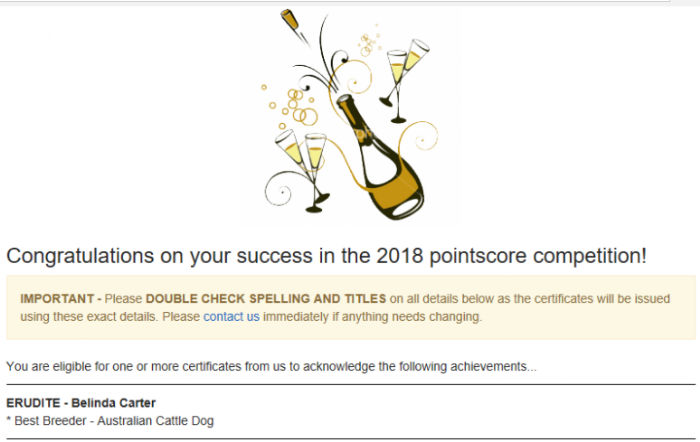 5th January, 2019
Check out Jake learning scent detection work in QLD with Jane from Dogsontrack, by all accounts he uses his nose very well. WIll be fun to see him in this sport this year as it is now recognised by the ANKC.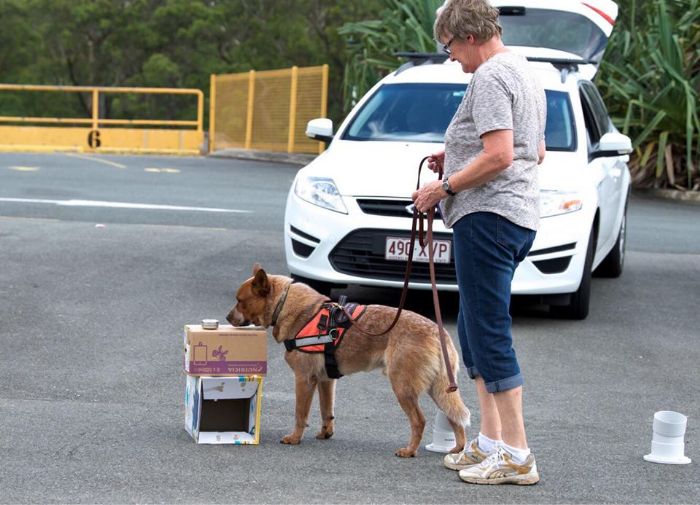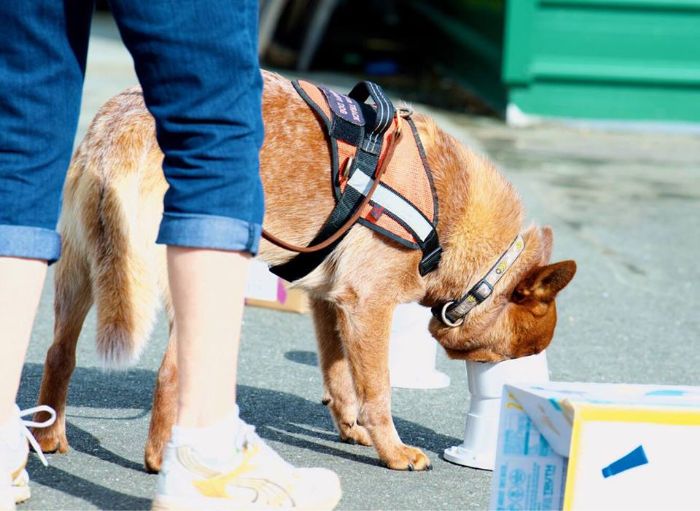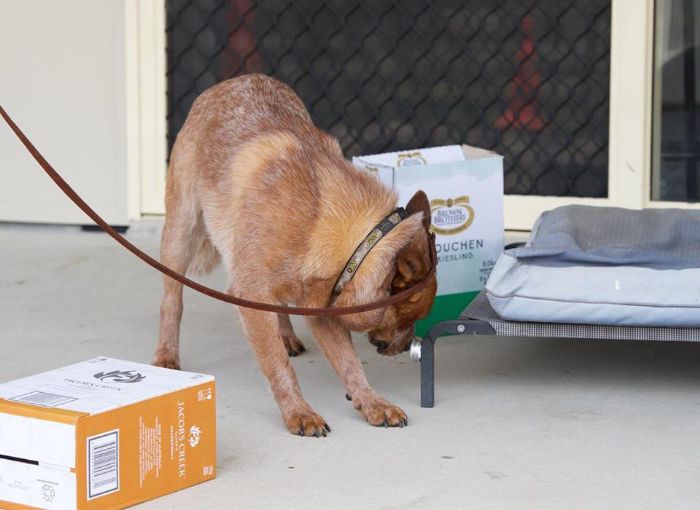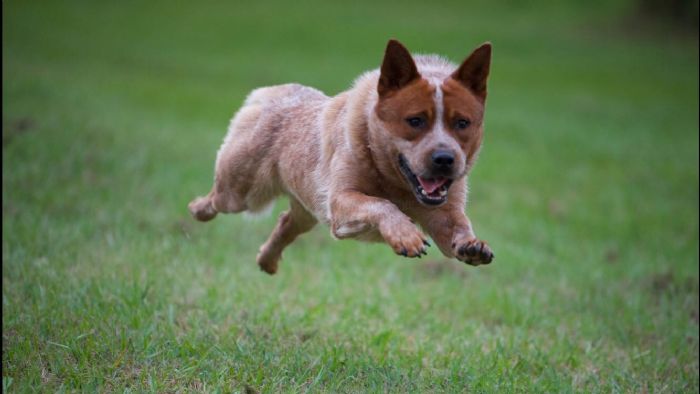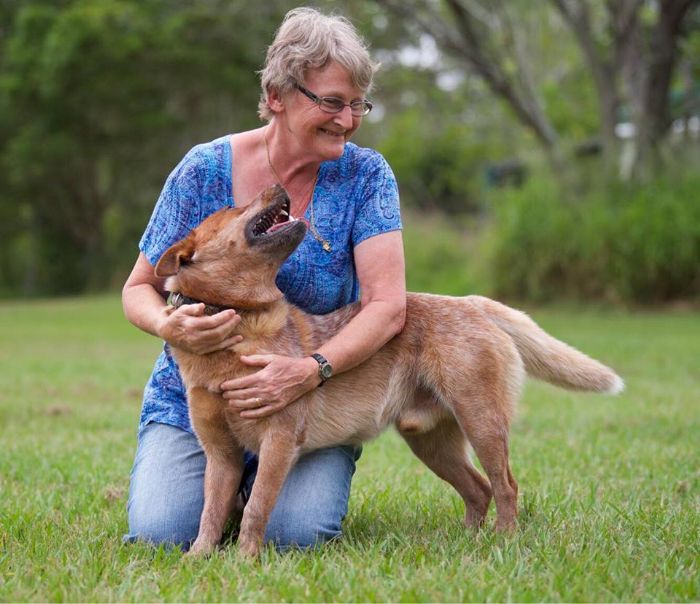 5th January, 2019
Check out the Jake x Esme pups during some of their socialisation exercises. This is great for developing resilience and confidence.
4th January, 2019
The 3 red Tess boys are enjoying the airconditioning while its 47 degrees outside. Home raised pups really do get an awesome start to life.
The biggest pup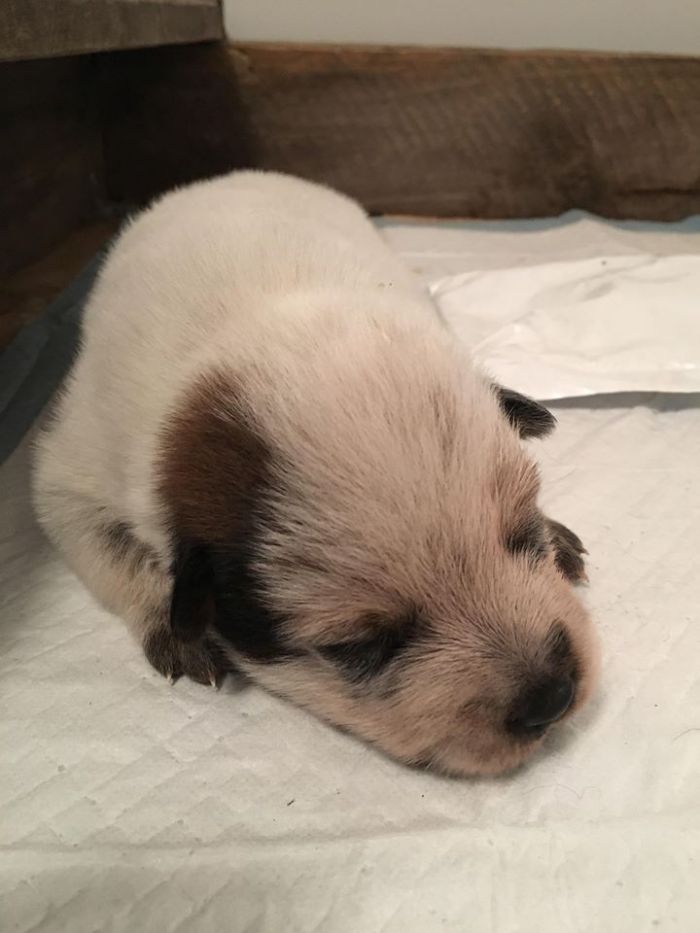 This little boy is so affectionate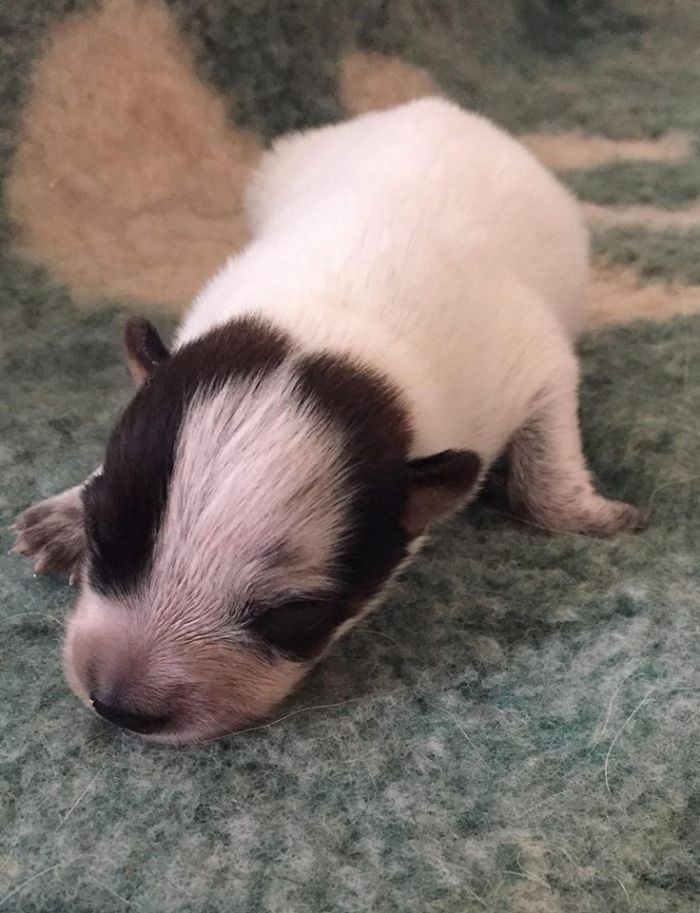 Lastly, this boy is really sweet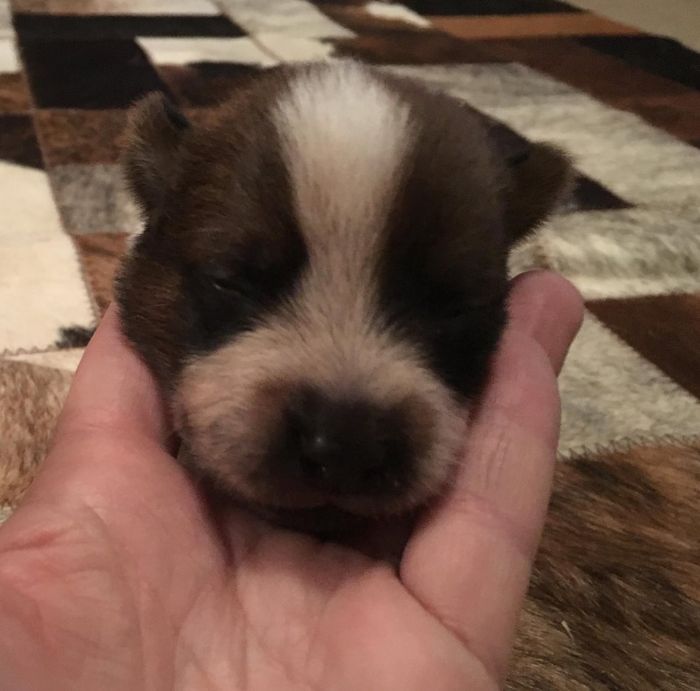 3rd January, 2019
​Lexie is 11 months old now and she turned out just as pretty as I expected. She is a Ted and Kelly daughter.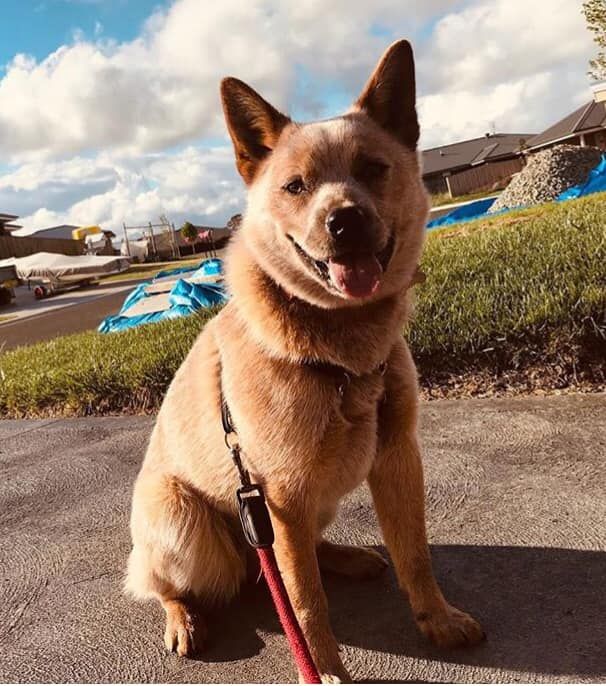 Contact Details
Belinda Carter
Albury, NSW, Australia
Phone : 0438 541302
Email :
[email protected]